HVAC Repair and Installation Services San Jose, CA
When you want it done right, it has to be DunRite!
For all things HVAC, DunRite's got your back.
The residents in San Jose, California, have little to no chance of experiencing rain because the summers are dry and winters are mild; however, it may get too hot or cold for some.
Having a quality HVAC system you can rely on no matter the weather is key to being cozy at all times. Another way to ensure that you won't run into any troubles is to have a trusted HVAC company in the San Jose, CA, area you can call for installation, repair, and maintenance.
Don't know whom to call? DunRite is here to change your mind.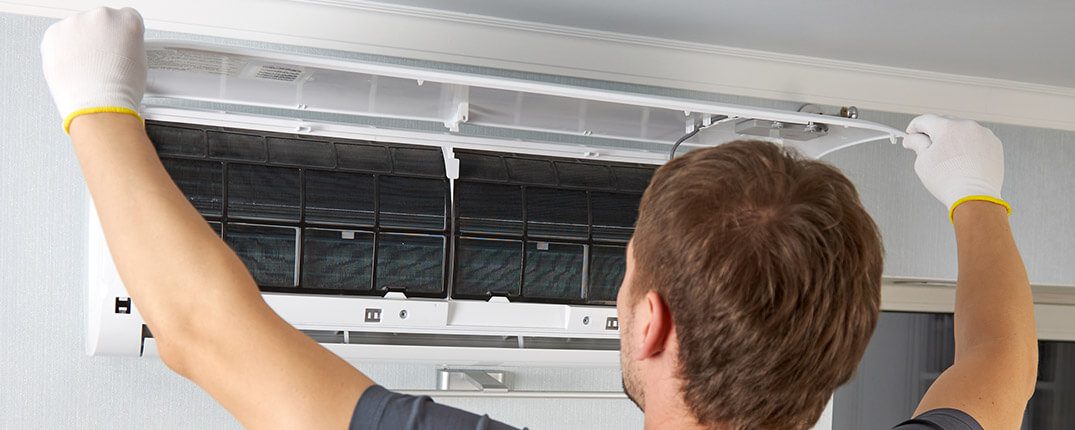 Here are some reasons you should choose DunRite for your HVAC repairs in the San Jose, CA, area:
There's no contest when it comes to DunRite's years of experience. We have 49 years to show. DunRite's president, Michael Wood, entered the HVAC industry at the ripe age of 17. Over the years, with his accumulated knowledge and expertise, DunRite was born. We've been all over the San Jose area providing top-notch HVAC services to property owners.
At DunRite, we take pride in our philosophy to serve you, not to "sell" you. Unlike other businesses that focus on sales through persistent telemarketing, DunRite aims to provide property owners with seamless HVAC services.
You won't have to worry about a thing. Our highly skilled technicians will provide straightforward answers to all your questions and solutions to your problems. When you call us for repairs, we will diagnose the problem and determine whether repair or replacement is necessary.
DunRite is the one to call when you need the experts to install your new HVAC system and if your HVAC unit is due for maintenance and repair. We're also knowledgeable about the latest heat pumps and AC models.
When you hire us, you can be confident that your home is weather-ready year-round.
What To Look For in an HVAC System
As a trusted HVAC contractor in the San Jose, CA, area, we at DunRite Heating & Air Inc. help our clients look for sound HVAC systems. Here are the factors we prioritize:
Efficiency – Energy-efficient HVAC systems perform well without consuming much energy. At DunRite Heating & Air, Inc., we take this factor seriously as HVAC systems are among the greatest contributors to monthly electricity bills. With an efficient heating and cooling system, indoor ambient temperatures are regulated without driving monthly bills up.
Noise Levels – Not only do we choose efficient HVAC systems for our clients, but we also look for quiet ones. To maximize comfort, we check the decibel ratings of the HVAC systems we install. We make sure to choose units that emit low noise levels that won't cause discomfort and distraction.
Proper Sizing – When looking for HVAC systems, bigger isn't always better. Properties have cooling and heating loads — the amount of energy needed to regulate indoor temperature — to consider when choosing properly sized HVAC systems with adequate capacities. Usually, small properties won't require large HVAC units.
Aside from helping our clients choose suitable heating and cooling systems, we provide HVAC installation in the San Jose, CA, area as well. The installation plays a vital role in the performance and longevity of an HVAC system, so choose a trusted contractor like DunRite Heating & Air, Inc.
Brands and Models We Service
If you're having a difficult time looking for qualified technicians that can service your HVAC unit, DunRite's got you covered. We service most brands and HVAC models. Here are a few:
If you need any HVAC services in the San Jose, CA, area, give us a call.
We will answer all your HVAC-related inquiries immediately. As long you need any help related to HVAC in the San Jose, CA, area, DunRite is the one to call. We have upfront pricing, so you won't have to worry about breaking your budget. Contact us today to know more about how we can keep your home comfortable!
"Fixed our heating system within one hour"
"After several months of operating the catering side of our business at our new location in Santa Clara, I am now positive we made the correct choice with DunRite."
"You and your team are miracle workers!"
"You did a great job on my home air conditioning project"
"Mike Wood, the President, answered and after hearing about my problem said he would be at my home within an hour."
"They definitely lived up to their reputation."
"Mr. Mike Wood, owner of Dunrite Heating & Air, explained on the phone exactly what was involved in time & money to repair my air conditioner."
"As we move on in the sunset world of our lives, at times we neglect to stop and thank those that without hesitation, render services to insure comfort and safety in our lives."
"Fixed our heating system within one hour"
"You and your team are miracle workers!"
"You did a great job on my home air conditioning project"
"They definitely lived up to their reputation."