HVAC Repair and Installation Services Woodside, CA
When you want it done right, it has to be DunRite!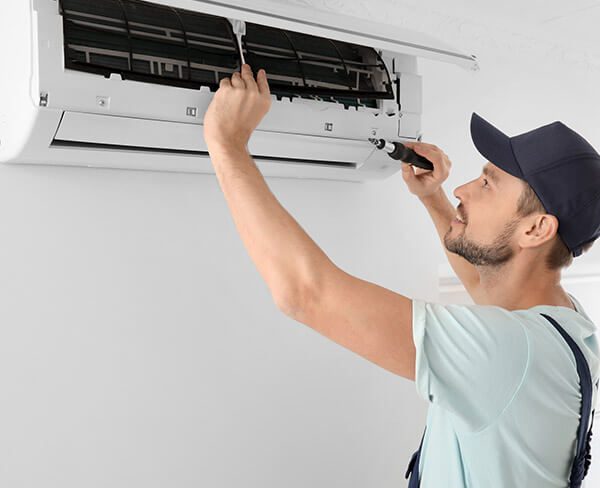 To get through Woodside's warm season, having a functional HVAC system is a necessity.
Woodside experiences long, arid summers and short, cold winters. Although the climate stays pleasant year-round, it helps to have a reliable HVAC system to regulate indoor ambient temperature when it gets too cold or warm for your liking.
To function well, HVAC systems require proper maintenance. If you have an HVAC in your Woodside, CA, home, maintenance is crucial to avoid costly repairs and replacements.
Our HVAC contractors in the Woodside, CA, area are ready to inspect and maintain your unit to prevent any future malfunctions.
Our team provides HVAC repair to Woodside, CA, with the following benefits:
No HVAC system, regardless of how sturdy or reliable, is perfect. However, with regular maintenance, you don't have to deal with as many issues, allowing you to keep that emergency fund ready for the next rainy day. We will eliminate any causes for concern before they become full-blown problems.
Everyone with an HVAC system expects it to last long enough to make its price worth the investment. When looking for an HVAC company in Woodside, CA, DunRite knows what to do to keep your unit running well and performing efficiently for years to come.
If your HVAC system has any safety risks, DunRite will be the first to know. Call us today if your unit exhibits atypical behavior to keep your space safe, comfortable, and free.
Signs Your HVAC Needs Repair, Maintenance, or Replacement
If you believe your HVAC needs servicing but are unsure, it likely does if:
It does not function as well as before.
Its thermostat turns off unprovoked.
It is leaking.
It emits disconcerting sounds and smells.
It fails to cool or provide breathable air.
It can't eliminate indoor humidity.
At DunRite, we service different HVAC brands, including Payne, Ruud, Rheem, Lennox, American Standard, and Day & Night. Regardless of the problem, our highly-trained technicians are equipped with the required knowledge and expertise to provide the necessary repair and maintenance services.
How To Choose a Sound HVAC System
We see that our clients only get the best HVAC systems. Here are some of the factors we consider:
Reliable Filtration System: HVAC filters need frequent maintenance and play a vital role in maintaining indoor air quality, so we prioritize looking for those that are reliable and guaranteed to expel clean air.
Heating and Cooling Capacity: Upon availing of our services, we'll assess your property and calculate the amount of temperature regulation necessary from your ideal HVAC system for minimum comfort without a cent paid more than necessary.
Quality and Longevity: At DunRite, we understand the importance of an HVAC investment, so we provide our clients with high-quality and long-lasting HVAC systems from only the most trusted brands.
Why Choose DunRite Heating & Air, Inc.
With 49 years of experience in the industry, we are one of California's most trusted HVAC contractors. When you call us for help, we'll provide an on-time and appropriate response without taking advantage of your situation.
We understand how difficult and uncomfortable it is to live through a day without an HVAC system to rely on, so we'll take the necessary steps to make your property as comfortable as possible in no time.
If you are looking for the best HVAC company in your area, DunRite is here to cater to all your needs.
We provide HVAC installation to the Woodside, CA, area, and maintenance, repair, and replacement at competitive prices. For any inquiries or questions, call us today!
"Fixed our heating system within one hour"
"After several months of operating the catering side of our business at our new location in Santa Clara, I am now positive we made the correct choice with DunRite."
"You and your team are miracle workers!"
"You did a great job on my home air conditioning project"
"Mike Wood, the President, answered and after hearing about my problem said he would be at my home within an hour."
"They definitely lived up to their reputation."
"Mr. Mike Wood, owner of Dunrite Heating & Air, explained on the phone exactly what was involved in time & money to repair my air conditioner."
"As we move on in the sunset world of our lives, at times we neglect to stop and thank those that without hesitation, render services to insure comfort and safety in our lives."
"Fixed our heating system within one hour"
"You and your team are miracle workers!"
"You did a great job on my home air conditioning project"
"They definitely lived up to their reputation."