HVAC Repair and Installation Services San Martin, CA
When you want it done right, it has to be DunRite!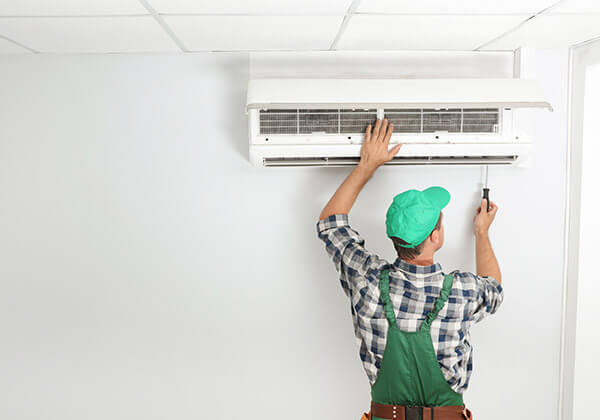 When you have a quality HVAC in San Martin, CA, you can rest easy no matter the temperature!
The Mediterranean climate means long, warm, and clear summers, while winters are humid and cold. For San Martin, California, July is considered the hottest month, with January having the most frigid nighttime temperatures.
Because the weather can sometimes be unpredictable, having an HVAC system you can rely on can save you from unpleasantness. DunRite Heating & Air, Inc. is a reputable HVAC company covering San Martin, CA. We can give you the comfort you and your loved ones deserve.
Signs Your HVAC Needs Repair or Replacement
Every HVAC system is designed to last for years as they are long-term investments built with the sole purpose of ensuring comfort in your home or business. Constant use and a lack of maintenance may affect its performance; here are some signs that your HVAC system is due for repair or replacement:
Leaking
Intermittent Power
Unnatural Noise
Inefficient Cooling
Malodorous Emissions
These are only a few indications that your HVAC is not working optimally. If anything is out of the ordinary, call our professionals at DunRite to inspect your unit. We are ready to attend to any of your HVAC issues.
Why Choose DunRite for HVAC Services in the San Martin, CA, Area?
Wondering why you should choose us? Here are a few reasons why:
We Have Years of Expertise
An HVAC system is an expensive, long-term investment. It is essential to choose an HVAC company with years of expertise to back up its claims. DunRite Heating & Air, Inc. has 49 years of service to residential and commercial properties and keeps up with our clients' needs and demands.
Our seasoned CEO and skillful team are ready to serve you. You can be confident that you're in good hands, with our previous clients' testimonials to prove it. At DunRite, we will never let you down.
We strive to live up to our slogan, "When you want it done right, it has to be DunRite!"
At DunRite, we know how inconvenient it is when your HVAC system is malfunctioning or not working at all. When you call us, you can rest assured that we'll determine whether your HVAC system needs repair or replacement. With us, you'll be comfortable in no time.
We have fully-equipped trucks with the necessary parts and components to get the job done on time. All we need is the make and model of your HVAC unit; our well-trained technicians will do the rest.
We Offer a Range of Services
Property owners often forget to have their HVAC unit maintained regularly. DunRite Heating & Air, Inc. specializes in installing, maintaining, and repairing most HVAC systems with the latest technology to stay ahead of the competition. You can call us if your HVAC system is due for maintenance. We can clean your system, replace components, and check for loose wirings. With regular care, your HVAC system will last for 10 to 15 years.
Other HVAC repair services in San Martin, CA, come with a hefty price tag. At DunRite, our going price is never inflated by a penny more. There are never any hidden charges or additional costs as we uphold honesty above all else. We'll always opt for the more affordable and practical option. If a repair makes more sense than having your entire HVAC system replaced, that's what we'll do.
If replacement is the only option left, we'll recommend high-quality brands and models within your budget that can efficiently heat and cool your home. At DunRite, we provide services that our clients deserve at the right price.
Aside from our already affordable rates, we also have specials and coupons.
Our promotions include the following:
Write a Review and Extend Your Warranty: You can leave a review on Google Review or Angi. Extend your warranty for a year (parts and labor) for every completed review made within 14 days of completed work.
Referral Program: Refer someone you know to us. Receive $100 for every successful sale and installation of a new HVAC system.
Senior Discount: For senior clients, you'll always enjoy a 5% discount.
All of these never expire and can be used in conjunction with other offers. Learn more on our Coupons and Specials page.
Look no further if you're searching for licensed and qualified HVAC contractors in the San Martin, CA, area.
DunRite is here to attend to any of your HVAC-related concerns. Contact us today! We can't wait to serve you. If you want something done right the first time, call DunRite.
"Fixed our heating system within one hour"
"After several months of operating the catering side of our business at our new location in Santa Clara, I am now positive we made the correct choice with DunRite."
"You and your team are miracle workers!"
"You did a great job on my home air conditioning project"
"Mike Wood, the President, answered and after hearing about my problem said he would be at my home within an hour."
"They definitely lived up to their reputation."
"Mr. Mike Wood, owner of Dunrite Heating & Air, explained on the phone exactly what was involved in time & money to repair my air conditioner."
"As we move on in the sunset world of our lives, at times we neglect to stop and thank those that without hesitation, render services to insure comfort and safety in our lives."
"Fixed our heating system within one hour"
"You and your team are miracle workers!"
"You did a great job on my home air conditioning project"
"They definitely lived up to their reputation."