HVAC Repair and Installation Services San Mateo, CA
When you want it done right, it has to be DunRite!
A well-maintained HVAC system can make your home comfortable year-round regardless of the weather in San Mateo.
Although the Mediterranean climate in San Mateo stays pleasant year-round, you might still want to consider getting an HVAC system for your house. In times when the weather gets too warm or too cold, reliable HVAC systems can come in handy. Plus, they can also help you maintain the air quality inside your house. If you are interested in having one, you can call a trusted HVAC company in the San Mateo, CA, area for help.
If you already have one at home, you should know that these systems have maintenance requirements. They have to be regularly checked to ensure that they do not malfunction in times when you need them the most. The good thing is that HVAC contractors in the San Mateo, CA, area, like DunRite Heating & Air, Inc. are there to help you. Knowing the indications that your HVAC system at home needs maintenance and repair are essential, so let us take a look at some of them.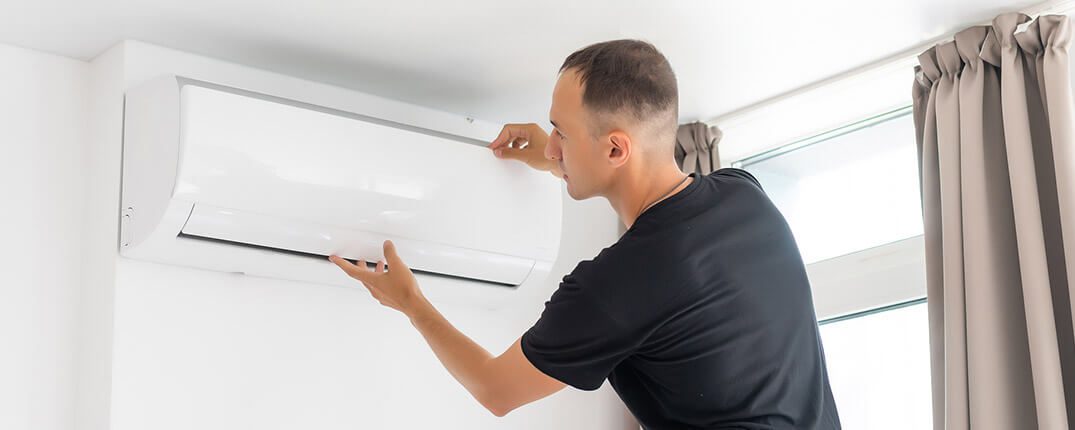 Signs That Your HVAC System Needs Maintenance or Repair
1. Unusual Noises From HVAC System
Hearing unusual and excessive noises from your HVAC system can affect your daily productivity. It can also be an indication that there is something wrong with your HVAC system. So, when rattling, scratching, or clunking sounds come from your heater or AC at home, call contractors for an HVAC service in the San Mateo, CA, area to immediately fix the problem.
Fortunately, unusual noises coming from an HVAC system do not necessarily mean that an overhaul is needed. Sometimes, they just mean that one of the motor parts needs repair or replacement. At DunRite Heating & Air, Inc., our highly-trained technicians perform accurate diagnostics to know the best actions to take. We won't recommend spending unnecessarily to replace your HVAC unit unless we determine that it is no longer repairable.
2. Sudden Increase in Electricity Bill
HVAC systems have to work harder to perform their functions when they are not properly maintained. When they get contaminated and dirty, it becomes harder for them to regulate the temperature properly. For that reason, they become inefficient. They use more energy to produce the same results as before.
If you've noticed that your electricity bill has suddenly increased, your HVAC system might be one of the main contributors to that. DunRite Heating & Air, Inc. provides services for HVAC in the San Mateo, CA, area. We guarantee that your HVAC system will be running smoothly again when you choose us.
3. Thermostat is Not Working
People buy HVAC systems to maximize home comfort. However, there are times when these systems do not work as desired or expected. One thing for you to check if your AC and heater do not work properly is by checking its thermostat. Because thermostats are the command centers of HVAC systems, they will know exactly if an AC or heater is not operating properly.
If a thermostat shuts down from time to time, or if it does not turn on at all, call a contractor to provide you with HVAC repair in the San Mateo, CA, area. Nothing is more frustrating than having to endure temperatures that are too warm or too cold because your HVAC system is not working. At DunRite Heating & Air, Inc., we provide on-time and proper solutions. Our expert technicians are equipped with the knowledge and expertise needed for the repairs, and they travel in trucks stocked with the parts for most makes and models of different HVAC brands.
4. Your HVAC System is Beyond 10 Years Old
The expected lifespan of HVAC systems is around 15 to 25 years, while some HVAC systems already need a replacement after a decade. With proper maintenance, you will be able to use your HVAC system up until its expected lifespan. At DunRite Heating & Air, Inc., you can schedule regular checkups and maintenance with our technicians.
If your HVAC system already needs a replacement, we are at your service. We provide HVAC installation in the San Mateo, CA, area, and we can help you choose the unit that would be perfect for your lifestyle and budget.
How to Choose the Right HVAC System
At DunRite Heating & Air, Inc., we see to it that we install the best HVAC systems for our clients. We look into every factor, but there are a few that we prioritize. Some of which are the following:
Quality and Reliability – We are committed to providing our clients with high-quality and reliable HVAC systems from the industry's most trusted brands. Since buying such systems is considered a big investment, we help our clients decide which ones are worth their money.
Noise Levels – Not only do we look for HVAC systems that regulate temperature well, but we also look for quiet ones. This guarantees that no loud noises, which cause distraction and annoyance, will be produced during daily operation.
Maintenance Requirements – Maintenance is a necessity for all HVAC systems. With DunRite, you can rest assured that you'll get an HVAC system with durable parts that require low maintenance.
Enjoy High-Quality Services at Affordable Rates
DunRite Heating & Air, Inc. has been in this business for 49 years, so you can rest assured that you will get nothing but high-quality services from us. Plus, you will also get to enjoy these services at affordable rates. We provide coupons and promos. Our HVAC services in the San Mateo, CA, area are not limited to only a few brands. We provide service on different brands of heaters and ACs. Amana, Payne, Lennox, Ruud, and Trane are only some of the brands we service.
"Fixed our heating system within one hour"
"After several months of operating the catering side of our business at our new location in Santa Clara, I am now positive we made the correct choice with DunRite."
"You and your team are miracle workers!"
"You did a great job on my home air conditioning project"
"Mike Wood, the President, answered and after hearing about my problem said he would be at my home within an hour."
"They definitely lived up to their reputation."
"Mr. Mike Wood, owner of Dunrite Heating & Air, explained on the phone exactly what was involved in time & money to repair my air conditioner."
"As we move on in the sunset world of our lives, at times we neglect to stop and thank those that without hesitation, render services to insure comfort and safety in our lives."
"Fixed our heating system within one hour"
"You and your team are miracle workers!"
"You did a great job on my home air conditioning project"
"They definitely lived up to their reputation."