HVAC Repair and Installation Services Hillsborough, CA
When you want it done right, it has to be DunRite!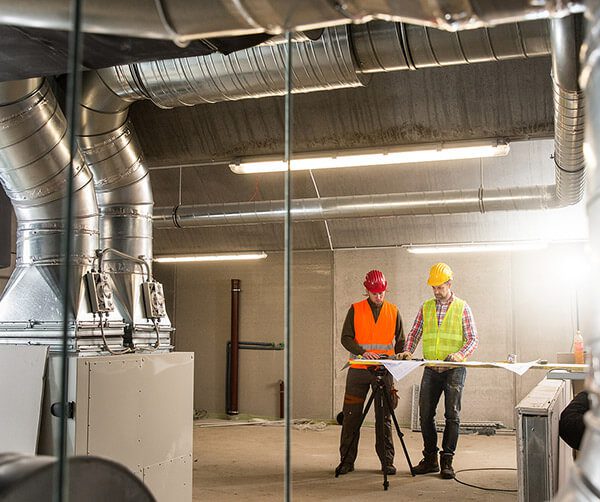 With the right HVAC system in your home, you won't have to worry about anything!
The change of seasons in the town of Hillsborough in California from long summers to cold, short winters can be made more comfortable with quality HVAC systems. There are HVAC contractors in the Hillsborough, CA, area that can install, maintain, and repair your current HVAC units to prepare your home for any situation — weather-wise.
If you're looking for affordable HVAC installation in Hillsborough, CA, look no further! DunRite Heating & Air, Inc. is here to serve you! We've been providing homes and commercial properties alike with high-quality HVAC units from different reputable brands such as American Standard, Carrier, Coleman, Goodman, Trane, and many more.
Signs Your HVAC System Needs To Be Repaired or Replaced
Homeowners need to know the signs if their current HVAC in Hillsborough, CA, is due for repairs or replacement. If you're wondering the same thing, you came to the right place! Here are a few signs that you should know about:
1. Your electric bill is unusually high.
amount reflected on your electric bill should be relatively the same for the same month in different years. If you've kept records of your bill, or you can access it online, check whether your bill has changed drastically. Note that changes will occur if you:
own new appliances,
there's an additional headcount in the household, or
if there's a change in your energy consumption habits.
If there have been no new additions to your home, the problem might be with your HVAC system. Years of use can affect its performance – both for heating and cooling systems. This issue happens to HVAC systems that don't undergo maintenance on a yearly basis. If you're stuck with this problem, call DunRite right away!
2. Your HVAC system is more than ten years old.
If you've managed to have your entire HVAC system maintained since you purchased it, you can expect it to last up to a decade or so. However, the Department of Energy recommends that you have your HVAC system replaced after 10 to 15 years.
This is because old HVAC systems use the R-22 freon that is harmful to the environment. Additionally, older HVAC systems tend to cost more in maintenance and repairs. When you decide to let go and have a new one installed, choose DunRite technicians to do the job.
3. Your HVAC system is noisier than ever before.
HVAC systems get noisier as time goes by. This is another clear-cut sign to avail of quality HVAC services in the Hillsborough, CA, area. Don't let these sounds bother you. Call in experts to have it checked. Our technicians at DunRite perform a detailed diagnosis to locate the source of the problem.
The causes of the problem might be loose parts and components, problems with moving parts such as fans, blowers, motors, etc. If our staff deems it irreparable, we will recommend that you have it replaced.
4. You can't seem to have a set comfortable temperature.
If your HVAC system can no longer keep up with the changing temperatures outside, there might be parts due for repair or replacement. This problem can happen due to various circumstances such as:
Clogged filters
Low fluid levels
Damaged thermostat
Inaccurate thermostat
Damaged motors
You might also notice a spike in your electric bill. If you notice one of these signs, call DunRite Heating & Air, Inc. for HVAC repairs in Hillsborough, CA. Don't sacrifice your comfort.
Why Choose DunRite Heating & Air, Inc.
DunRite Heating & Air, Inc. has 49 years of experience as an HVAC company in the Hillsborough, CA, area. Our team will schedule you right away. DunRite's service trucks are fully stocked with most parts and components to do most repairs on time. Our goal is to provide our clients with top-notch services, not just to advertise and sell HVAC systems.
Call DunRite for HVAC Repair and Installation Services in Hillsborough, CA Area
With us, your home's comfort is a priority.
Make a schedule with us and enjoy our coupons and specials. We can't wait to serve you!
"Fixed our heating system within one hour"
"After several months of operating the catering side of our business at our new location in Santa Clara, I am now positive we made the correct choice with DunRite."
"You and your team are miracle workers!"
"You did a great job on my home air conditioning project"
"Mike Wood, the President, answered and after hearing about my problem said he would be at my home within an hour."
"They definitely lived up to their reputation."
"Mr. Mike Wood, owner of Dunrite Heating & Air, explained on the phone exactly what was involved in time & money to repair my air conditioner."
"As we move on in the sunset world of our lives, at times we neglect to stop and thank those that without hesitation, render services to insure comfort and safety in our lives."
"Fixed our heating system within one hour"
"You and your team are miracle workers!"
"You did a great job on my home air conditioning project"
"They definitely lived up to their reputation."